2017 BILLFISHERIES OF THE YEAR: #4 CAP CANA
Author: Hook Harmeling
The Billfish Report is counting down its Top 10 Billfisheries of the Year, with #4 Punta Cana . Criteria for our Top 10 include fish numbers, variety of billfish species, reports, average size of fish, length of season and number of boats fishing. With over 9,000 Billfish Reports submitted to us in 2017 from around the World, to even be considered for our Top 10 makes a fishery one of the best!
Punta Cana, Dominican Republic – Following an absolutely insane Blue Marlin bite in 2016 (#2 in our Top 10) boats fishing out of Cap Cana proved their worth again in 2017. After setting the All Time Single Day Release Record for the Atlantic in 2016, Punta Can was out to own to keep their reputation.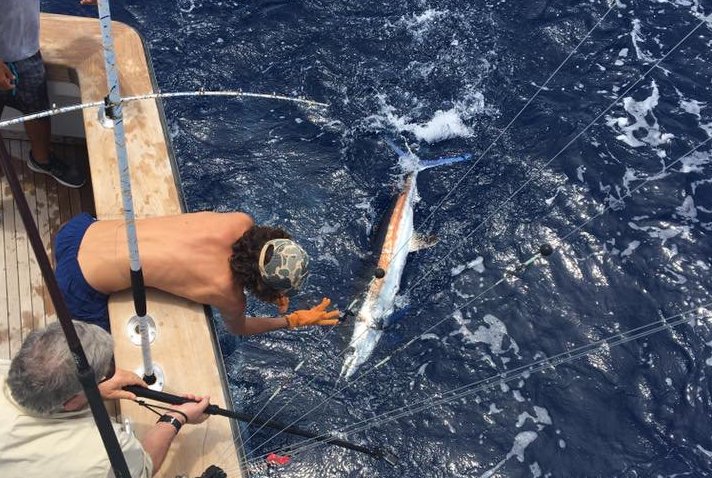 Blue Marlin, Blue Marlin and more Blue Marlin. Punta Cana boats had fifty-five (55) days to which they produced 5+ Marlin, 1st in the Atlantic and 2nd in the World. They produced eleven (11) days in which a single boat released 10+ Blue Marlin in a Day, which is 1st in the Atlantic and again 2nd in the World. Two of the best days we saw worldwide anywhere came out of here, with Black Gold going 17-21 on Blue Marlin and Waterman going 22-32. Capt. Jimmy Grant's achievement on Waterman was the most Blue Marlin released in a Day in the Atlantic and was 2nd in the World for 2017.
This fishery is always a reliable White Marlin fishery as well. While the number may have not been historic in 2017, they were still very good. We had more reports of 5+ White Marlin releases that we care to count, with Black Gold setting the season best with 10. Not normally a Sailfish destination, both Karma and Dulce Coco both released 10 Sailfish.
The variety for 2017 was definitely above average with eleven (11) Grand Slams. This put them 2nd in the World for Grand Slams in 2017.
Despite all this amazing statistics on numbers and variety, this fishery has one short coming, size. They released only one (1) Blue Marlin over 500 lbs. But, as we always say, what they lack in size they make up for in numbers.
Congratulations to Punta Cana our #4 Billfishery of 2017!